Perhaps by happenstance, or perhaps through some sort of culinary divination, when I arrived at Eatz Pizzeria & Deli, it was a cold and rainy evening. The first few rows of the parking lot were illuminated by a couple of neon signs underneath an old world marquee. In the window, I saw a permanent advertisement reading "Large 2 Topping Pizza, Garlic Knots & Liter of Pepsi – $19.99" surrounded by a generous ration of Pepsi branding to further the north eastern feel. This felt like a place where you would get a slice, and fold it in half on your way to the subway or something. I don't know. I'm from the south. But I have seen Home Alone 2: Lost in New York.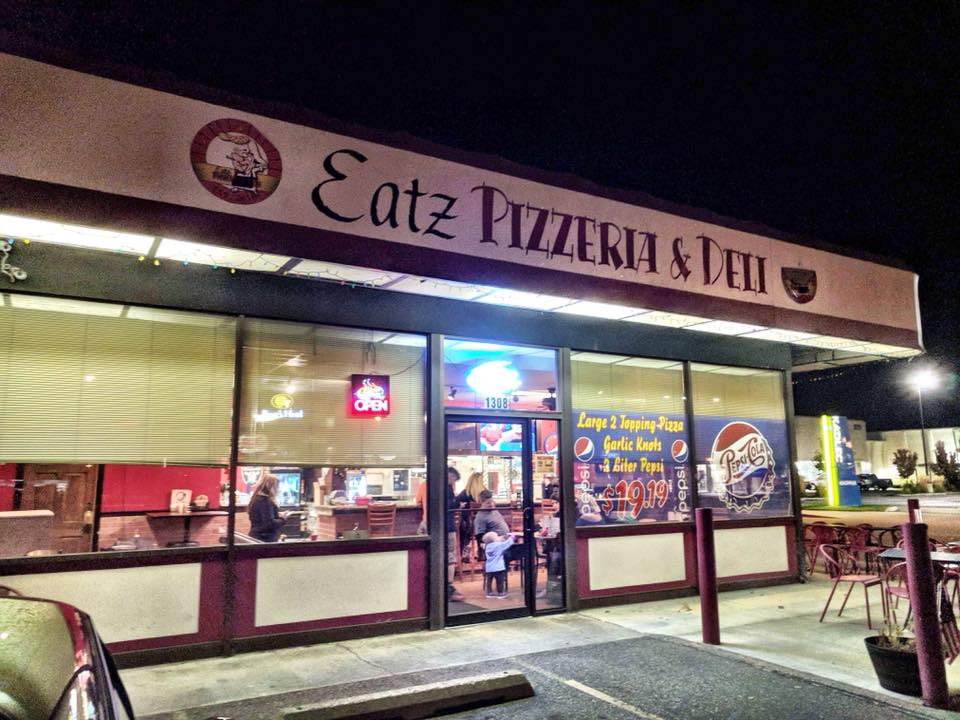 We sat down and took a moment to survey the menu after introducing ourselves to the owner, Phil Forzagila. We started with a pizza, split between the PMS (pepperoni, mushroom and sausage – with red sauce of course) and the Tri-Tip Enchilada. The PMS was exactly what you would anticipate. It is simply a very good pizza with no nonsense with a bespoke east coast flair. It left all of the nonsense for the Tri-Tip Enchilada. My favorite creations are the ones that shoot for the moon and bring together two unrelated dishes into one simple combination. You have the choice of tri-tip steak or chicken with green chile sauce, and topped with olives, onions, lettuce, tomato and sour cream. If I see green chile on a menu, I don't even look at other words. I just order it. It isn't easy to find New Mexico hatch chiles on a menu in the Tri-Cities, and I hope that is a trend that will change in the near future. When executed properly, as this was, a hatch chile sauce is a transcendent experience.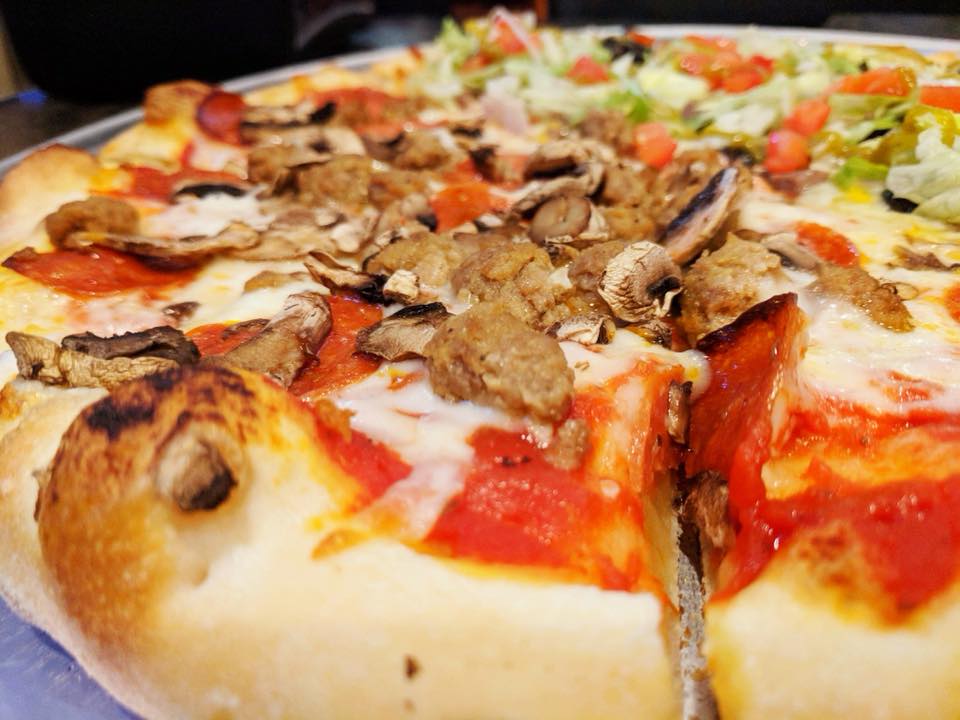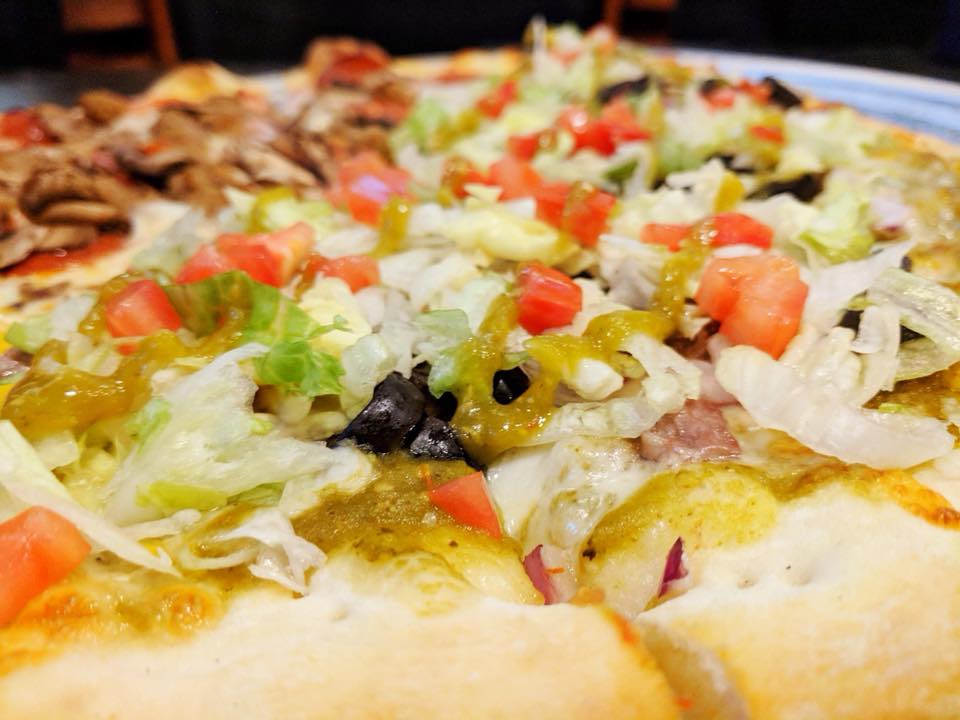 I thought I was done there, but like a great family does, the dishes kept coming. They brought out some of their garlic knots, and just… damn. They were perfectly seasoned bread pillows with an in-house ranch sauce for dipping. They were like marshmallows. At the sight of them, woman sitting in the corner waiting for her order spoke up to let us know that these were the best garlic knots in the known universe, though her husband prefers the knots at a different location. I wish them well, but it appears that divorce is inevitable.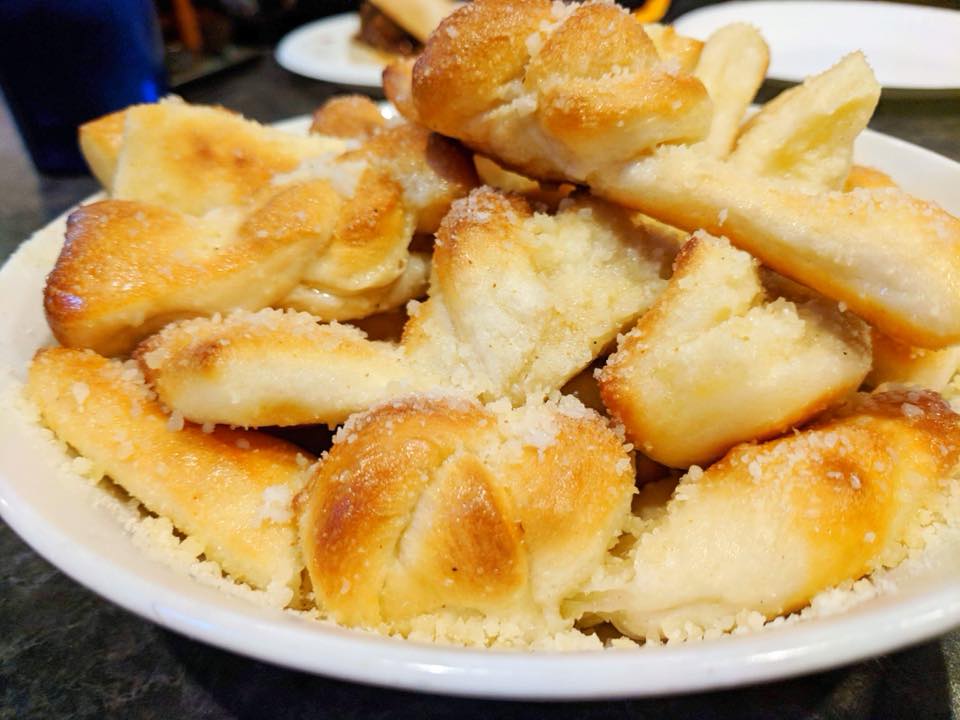 I heard they had some wings as well, so I had to give those a go, and they were absolutely fantastic. The sauce that Eatz uses is from a company called La Nova. They boast that they are the company that brought wings to the pizza industry. I did some research on this claim, and I came across Joseph "Big Joe" Todaro Jr. He is a businessman and former organized crime figure involved in racketeering and loansharking. In the mid 1980s, Todaro became the underboss of the Buffalo crime family underneath his father (presumably named Bigger Joe.) His Wikipedia page says that he retired in the 90s, and that "outside of organized crime, Todaro operates La Nova Pizzeria." We all have hobbies. I have no idea if this is the same La Nova, but for the sake of authenticity, I am going to roll with it. Anyway, great wings and they have like 10 flavors to choose from.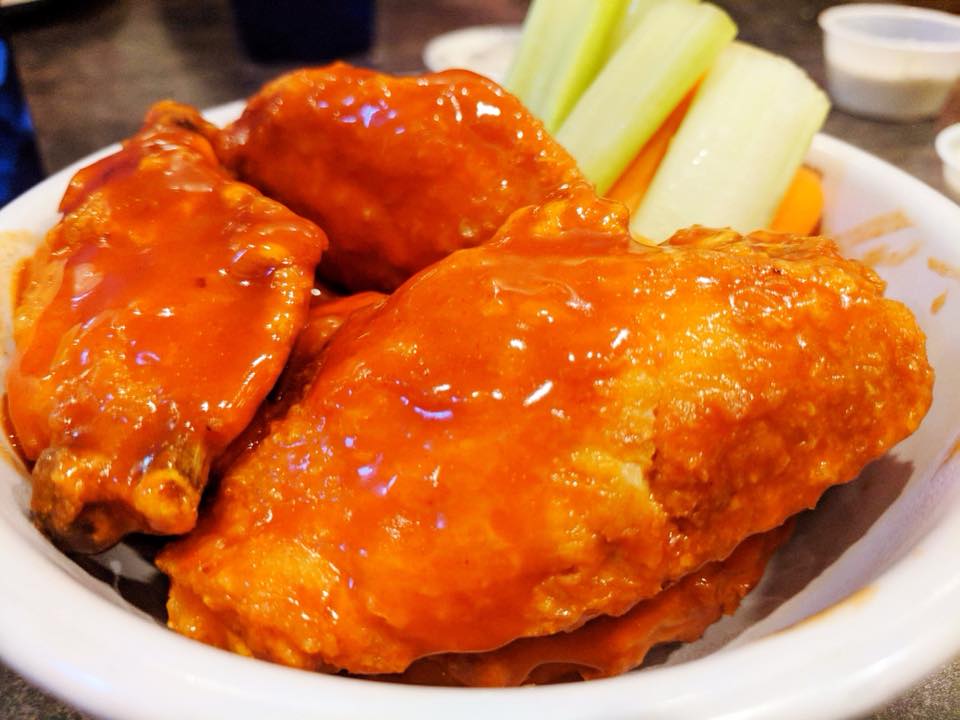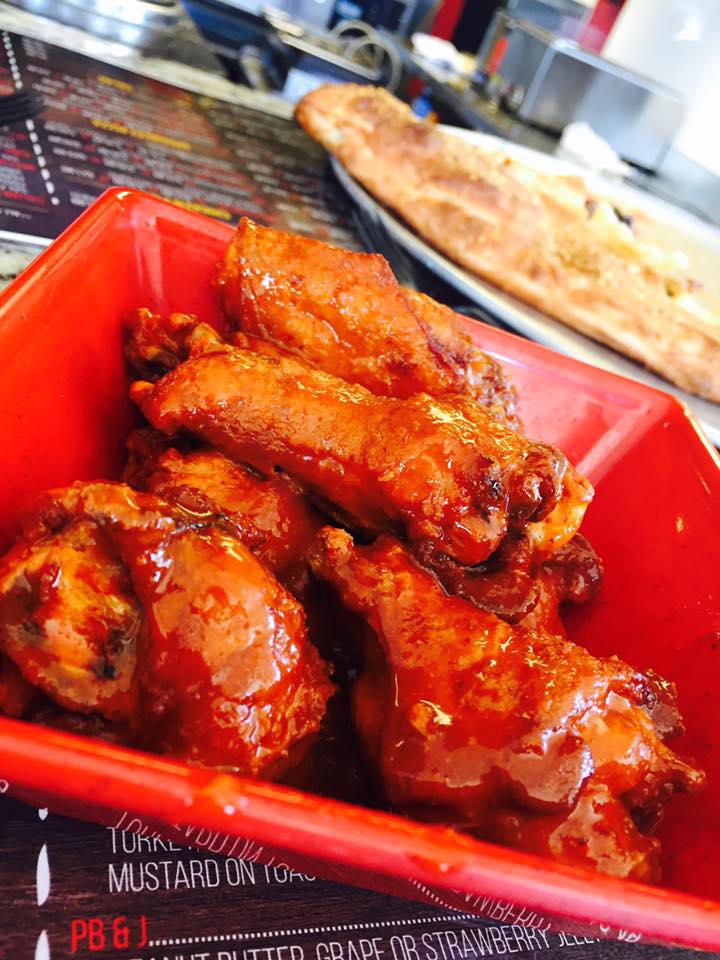 I also got a chance to check out the meatloaf sandwich, which is their special on most Tuesdays. After a great meatloaf, the defining element of a meatloaf sandwich is choosing the correct bread. With a ciabatta, or some kind of crusty bread, the texture of a filling like meatloaf is lost. The more yielding, doughy roll that they have chosen is the perfect compliment to a fantastically prepared meatloaf. I love that they didn't mess around with this.  I believe that I may have set a record for the most times using the word meatloaf in a paragraph, so I'm going to move on to perhaps my favorite part of the evening. The final course that they brought to us was the Apple al a Mode. I was far beyond full, but just look at that thing. It was soft, simple, amazing, and nearly killed me.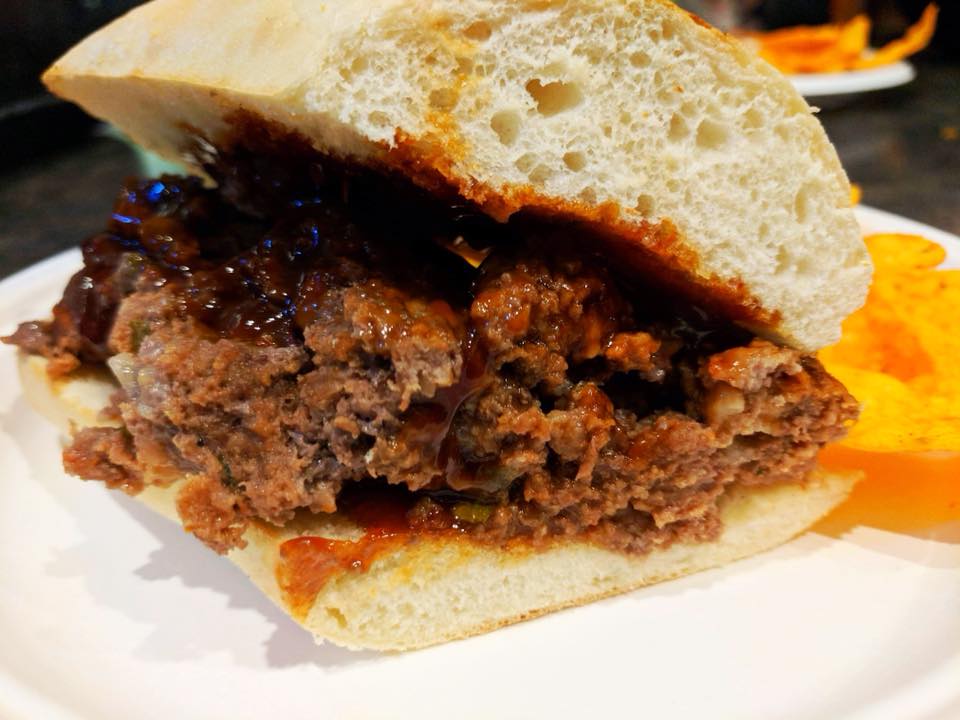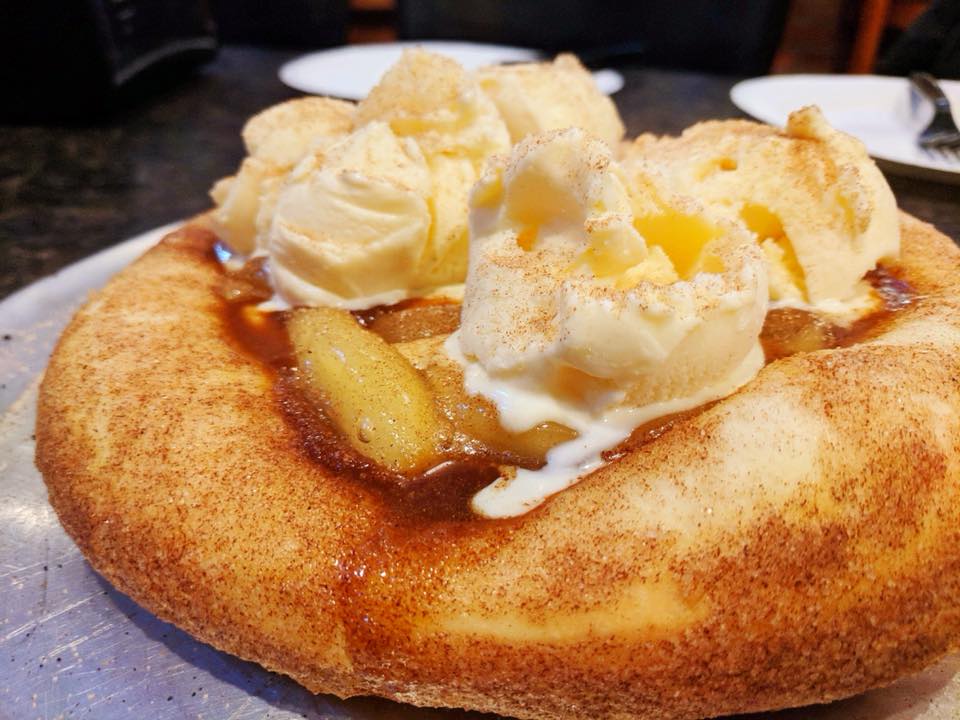 What truly matters in a restaurant is not the look, but the feel. The environment. You could start the best restaurant in the world tomorrow, and serve the best food, but if you don't ever get a chance to feel comfortable and be yourself, you will never enjoy it. The most important elements of a restaurant are the environment, the service, and the food. In that order. The first two, when done well, disappear into the background, only to be noticed when you give them your attention. They make space for the centerpiece to shine through. Eatz Pizzeria & Deli is small, and undeniably charming. It has a penetrating north eastern allure, and with the exception of Scott Stovall on the tv above the counter, there was almost no indication that I was still in Richland at all. The longer we stayed, the more the atmosphere felt to transform around us. Person after person filtered in from the back door (presumably from a menacing alley) until the kitchen was full of adults and children talking about how basketball practice went that afternoon. Several of them were introduced to me as Phil's wife and children as they spent their evening together in the restaurant trying out and discussing new recipes that they made up as they went along.  You should really continue to look at all their other food pictures. We created an Eatz album on Cork & Fork to look through all Eatz menu & all their delicious-ness. Stromboli, Calzones…they have it all: https://www.facebook.com/pg/tricitycorkfork/photos/?tab=album&album_id=1230570430359874
It is more than just a great spot to get some pizza. It is beautiful.
Brian Mark Griffin
I'm Brian Griffin, a simple but excellent real estate agent. Check out my website at www.homeandharbor.net or shoot me an email at briangriffin@kw.com.