I have always found the local vs. national chain discussion interesting. I am all for supporting your friendly neighborhood restaurants, retail shops and Spider Men, but presumably there comes a time when that support becomes unsavory in the minds of the purists. In the 1940s, to the residents of San Bernardino, McDonald's was a small establishment deserving of the support of the locals of the area until Michael Keaton showed up. If you step into a Starbucks on 2nd Avenue in Seattle, are you supporting a local business? If you eat a foot long meatball sandwich from Subway on a subway, are you doing your part to twist the knife on the little guy? Are you just another decadent, capitalist pig? Presumably, there is a catalyst moment when an establishment, given enough support, becomes a neon mega-market syndication with a giant mechanical cowboy waving to you from every street corner across the globe.
It was not long ago that you really had to dig to find great food in the Tri-Cities. We once had the highest grossing Red Robin in the world. On any given evening, Applebees and the Olive Garden were likely to have a waiting list, while the smaller establishments largely sat empty on a Saturday. With the recent emergence of the food truck scene however, chefs all over the area are now able to bring their creations to you in a brand new way. There are many stand outs, but perhaps my favorite thus far is the Asian fusion offerings at Fresh Out The Box.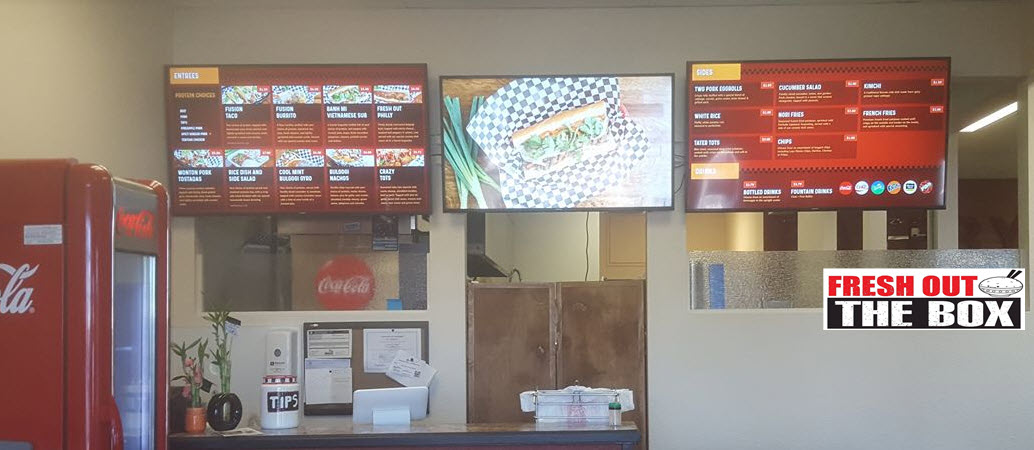 There are advantages and disadvantages to operating a restaurant out of a truck. For one, it can roll. With that ability, you can bring your business to a park, or one of the tap houses around town to put yourself in front of new customers. On the other hand, it can roll away. And that wouldn't be good. I'm not sure if that is why Fresh Out The Box opened up a brick and mortar location or not, but one thing is certain. Now it won't roll away.
The menu is short, which is always a great sign. That tells me that they do a few things, and they do them well. The Banh Mi sandwich stood out to me immediately, so naturally, I didn't order it. I don't know why I do that. Instead, Ginger and I went with the Philly, the fusion burrito and to balance them out, we had to get a taco and an egg roll. She's a bit of glutton.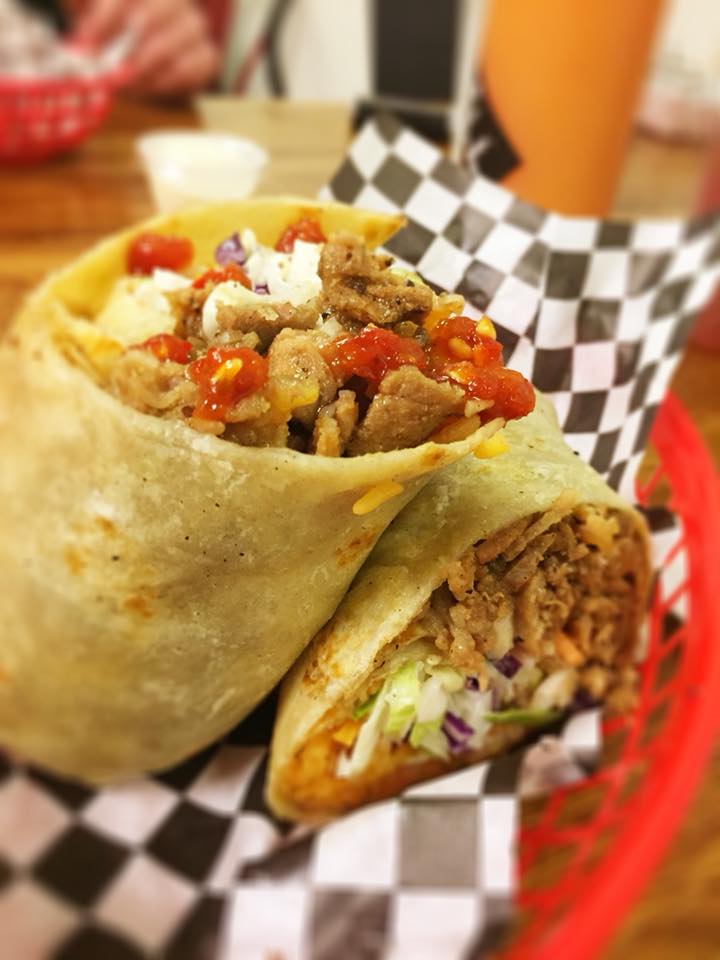 For starters, nothing on the menu is over $7, which is a great place to begin. After we sat down, it couldn't have been ten minutes before our food had arrived, which is a bonus, because neither one of us is that interesting.
The Philly was stellar. Marinated bulgogi beef, nacho cheese, sauteed bell peppers and onions and their aioli are packed into a baguette (French, for extra fusion.) It is one of my favorite sandwiches that I have had in town, but in my mind it was surpassed, if only slightly by the fusion burrito. I am a sucker for a soft tortilla, and I could have napped on this thing. It was stuffed with your choice of meat (I went with pork. Next time I'm going to go for the pineapple pork – more on that later) seasoned rice, their homemade slaw, cilantro and more of that aioli.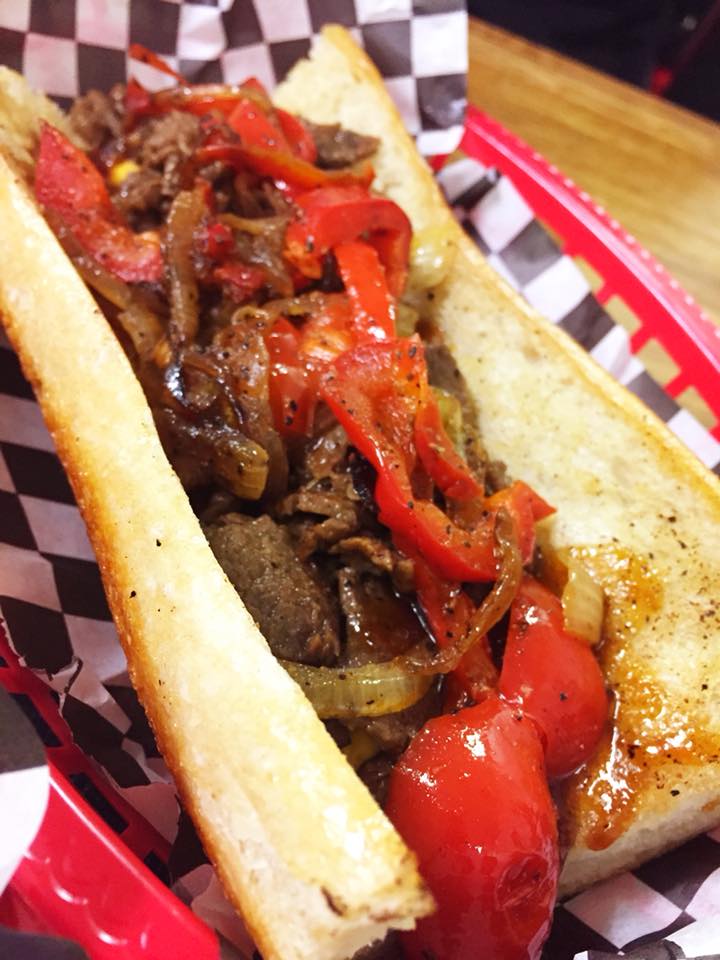 Something that really stood out to me was the choice of sauces. There were three different chili sauces with the best one in my opinion being the pineapple. I put a squiggle of that on the taco and it was exquisite. I am interested in checking out the pineapple pork and pairing that with one of the other chili sauces available. For $1.50, it would be tough to find a better taco around.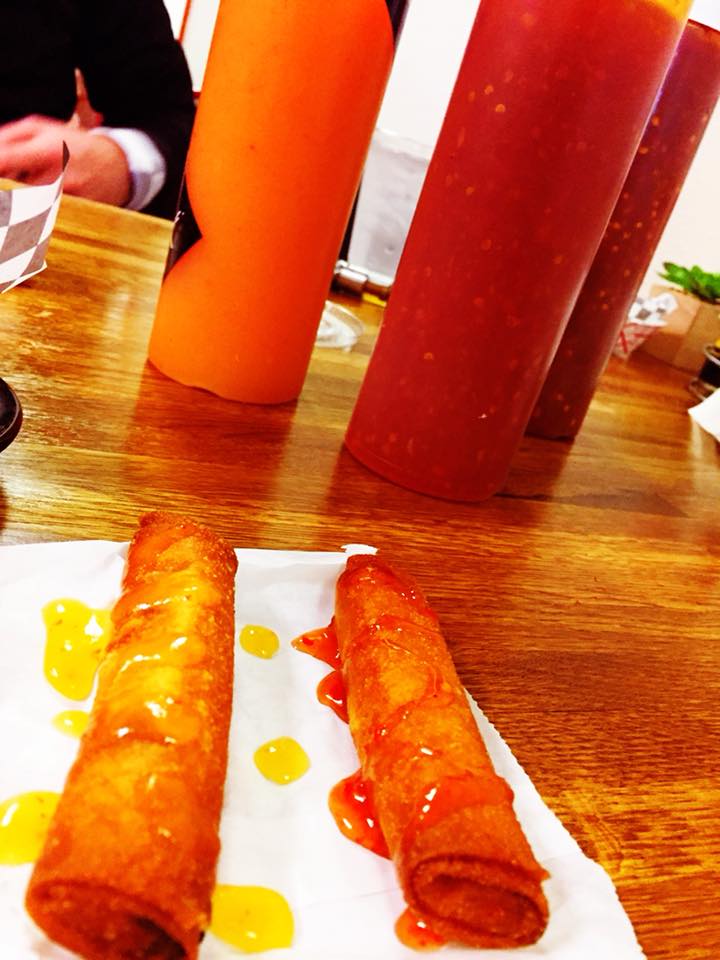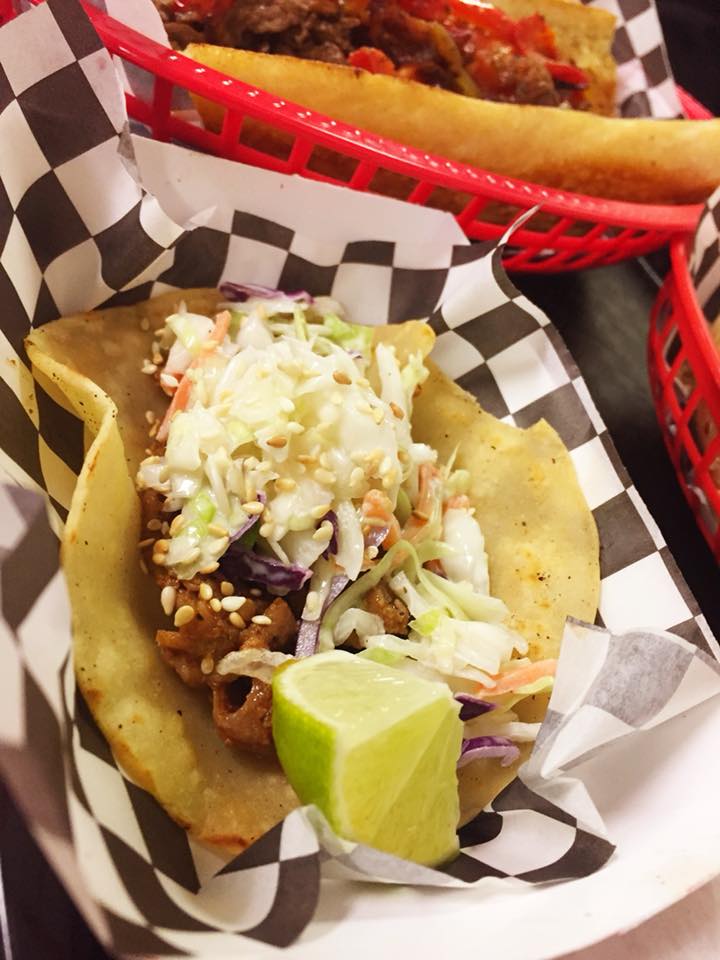 We showed up at 11:00 a.m. and I am glad that we did. By the time we left at noon, the line was fresh out the door. It is great to see some relatively immediate recognition of such a great establishment that truly has a menu that deserves the attention. It may not be long before the franchised locations start spreading across the country and they adopt some kind of mascot. Perhaps a box with eyes and legs that they could turn into a ball crawl for kids to lose their shoes in. I don't know, I'm just brain storming. What I do know is that we have another winner on our hands, and that is great news for the future of the Tri-Cities. I'm rooting hard for them.
Fresh Out The Box, from what I understand, is still operating their food truck & new store front locale.  FOTB About: Bringing Tri-Cities a little something different….Asian Fusion Street Food :Fusion tacos, burritos, nachos, sandwiches & more.  Brick & Mortar store located at
5215 W. Clearwater Ave ste 102
By Brian Griffin. I'm a real estate agent, and I have the business cards to prove it. 509-551-4141 www.homeandharbor.net.