by Brian Mark Griffin
Florida is weird, but we could learn a lot from them. Hear me out.
I spent my Christmas vacation in the Orlando area visiting some family. With the sea of humanity that poured into Disney World for Christmas, we spent a little more time than we usually do exploring the suburbs and neighboring cities. We took a quick trip to Tampa, and we were greeted by the most enormous confederate flag that I have ever seen in my life. Now, think what you will about that flag, but in retrospect, it did us a favor. It was a great indicator of what we would find if we were unfortunate enough to need to stop for gas. Denim shorts with matching vests come to mind. People drinking out of paper bags while sitting on  washing machines in their yard, considering all of the different ways that they could blur their family lines.
Florida is weird, but we could learn a lot from them. Hear me out.
My family likes food and beer. We live all over the country, and sharing recipes and discussing local beer gives us a common thread to keep us together on social media. My brother took us to a couple of excellent breweries while we were down there, but the one that stuck in my mind was Crooked Can. He brought us there through what he described as a retirement community where residents got around in golf carts. And by got around, I mean that they had different colored hair scrunchies fastened to their golf carts to announce what "different adult activities they were into." The brewery itself is located in an open air facility shared with a coffee roastery, an oxygen bar, a sushi restaurant, and whatever else they could pack into it. It was incredible. I sat there wondering what this facility would look like back at home. What local businesses could benefit from this sort of co-op environment?
We also went to a barbecue restaurant called Yellow Dog. It is essentially a shack run by a beach bum named Fish. The line wrapped around the place like a sleepy snake digesting one of Fish's ridiculous sandwiches. It was remarkable.
Florida is weird. Learned a lot. Hear me out.
What is the reason that we don't have that here? Imagine restaurants and shopping centers along the banks of the Columbia river with bike paths and boat docks with kayaks for rent. Imagine diverting the water on the east end of Columbia Park and connecting it four miles away at the west end to create a man made river to have a beer and float the river with your friends. Imagine a place where you can sit out on a third story balcony and have a great meal and a cocktail overlooking the lights on Columbia Center Boulevard.
Hang on. You can do that one tonight.
I have been waiting for this place. Not just the environment that it provides, but I have literally been waiting for this building specifically. I worked at Fire for a year or so, and I remember looking across the parking lot at this building and wondering what would be on the top floor. I remember climbing the staircase when the building still under construction and looking out toward the river and hoping that it would be something like what it has become. That was in 2013 or 2014. I have driven by it countless times, and seen businesses move in to the lower floors while the top floor remained vacant, save for the wishful thinking of those like me. So we waited. And it was worth it.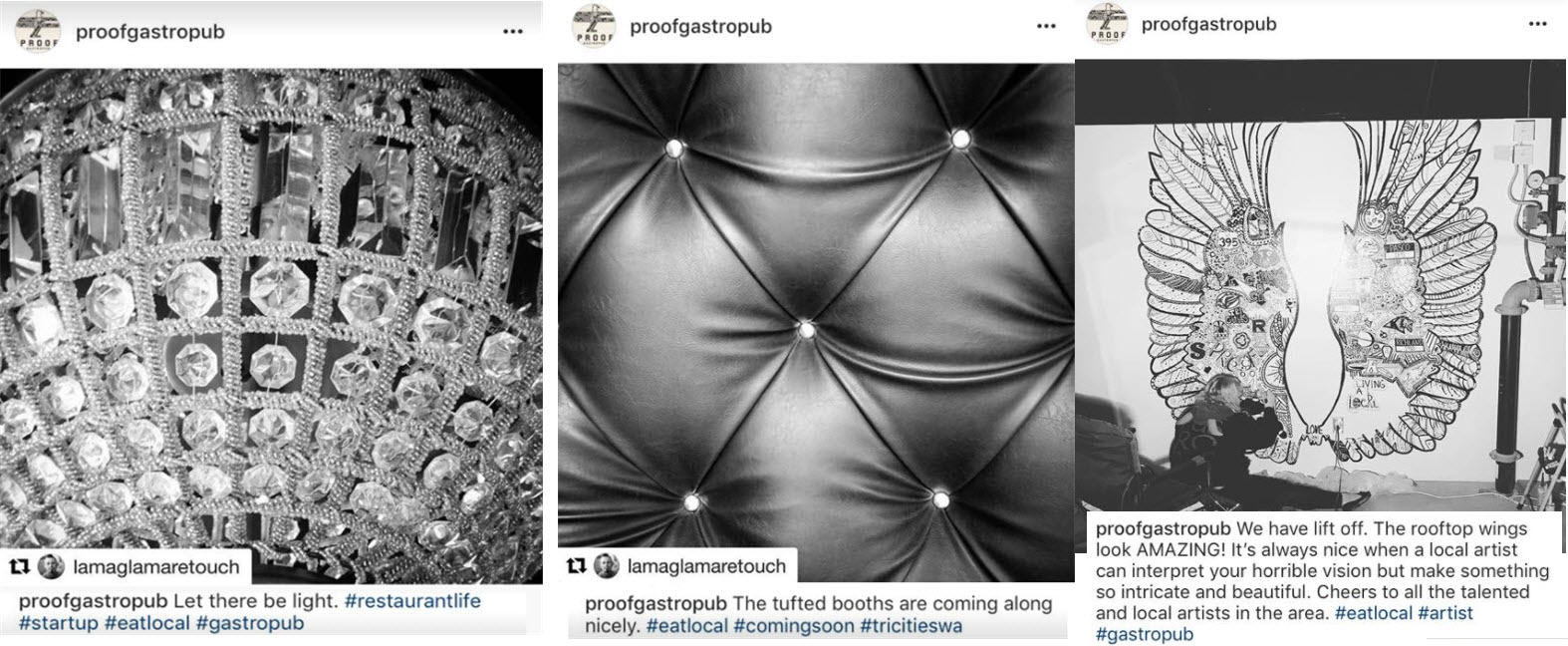 We have entered a new era. You can now step out of an elevator, sit down in a black leather booth and order some crab cakes and clams. And that's exactly where we started. The dungeness crab cakes are served on a red pepper sauce and topped with a basil aioli, and the clams are sautéed with garlic, lemongrass and ginger, and finished with butter and white wine. They are both excellent if that is what you are after, but I found myself in a high end pub food kind of mood.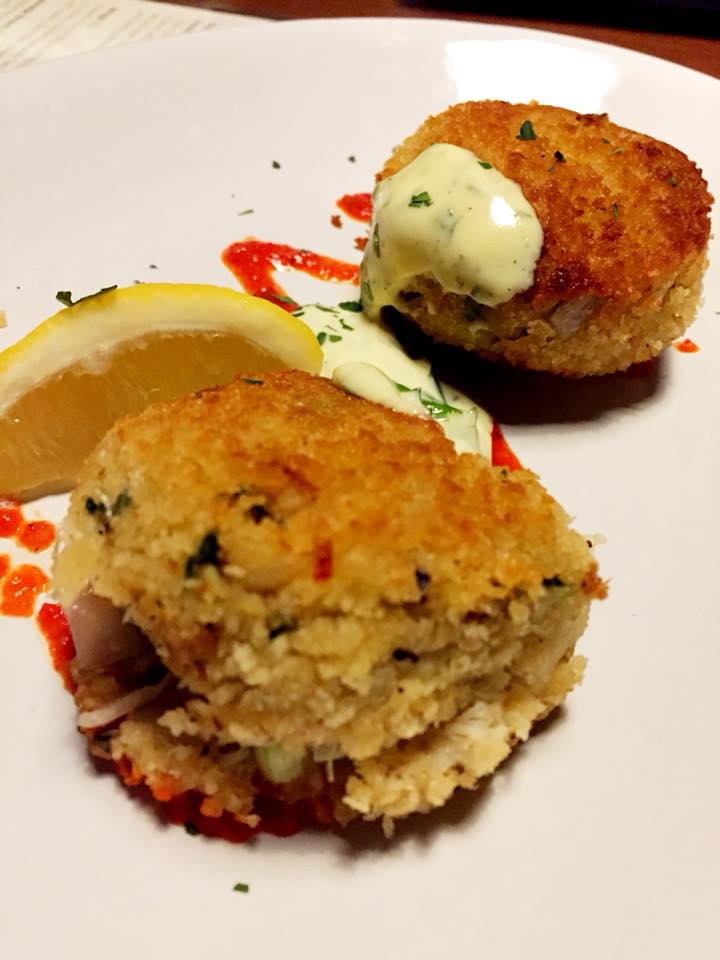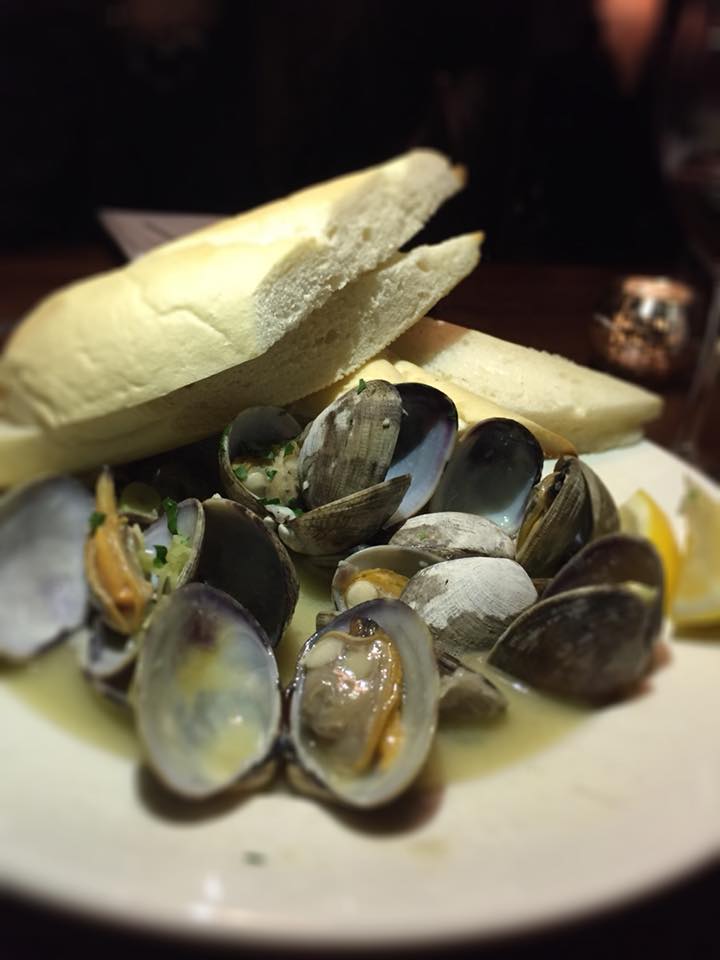 I highly recommend the sweet and spicy pork nachos. It is tough to mess up nachos, and Proof certainly hasn't. I am a huge fan of shredded pork, and whenever I have a dish of it in front of me, I taste the pork alone first. My initial reaction was that it was slightly under seasoned, but there is a lot of flavor going on in the rest of the ingredients . The tomatillo crema is an excellent choice for topping the nachos and paired perfectly with the pork, though this would be a very good vegetarian choice as well.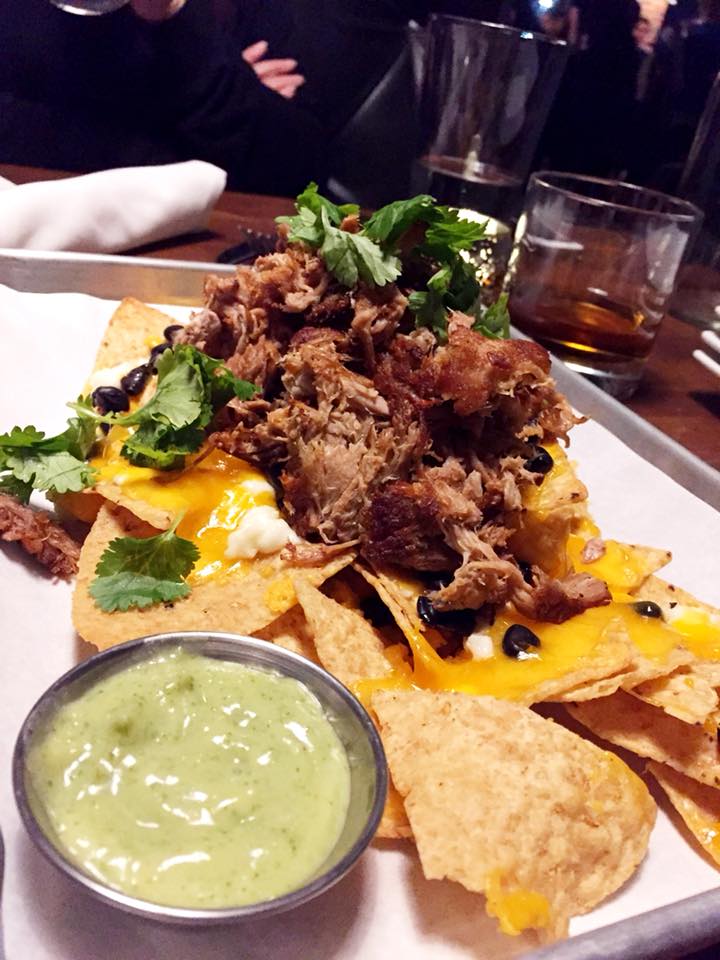 Speaking of vegetarians, if you are one, don't order the skirt steak. I don't want you to accidentally taste it and have a conflict arise. Stick to your guns. You are not an animal anymore. You have chosen to remove yourself from the food chain, and I commend you for that. In all honesty, I think that you are making the right decision. You don't need this deliciously tender cut of meat awakening anything deep within you, though you do need to find something else to top with the chimichurri. It is a different take on the chimichurri that I love, with more of a minced texture rather than a puree. It would pair excellently with the fish and chips.
Wait, you can't eat that either. Damn.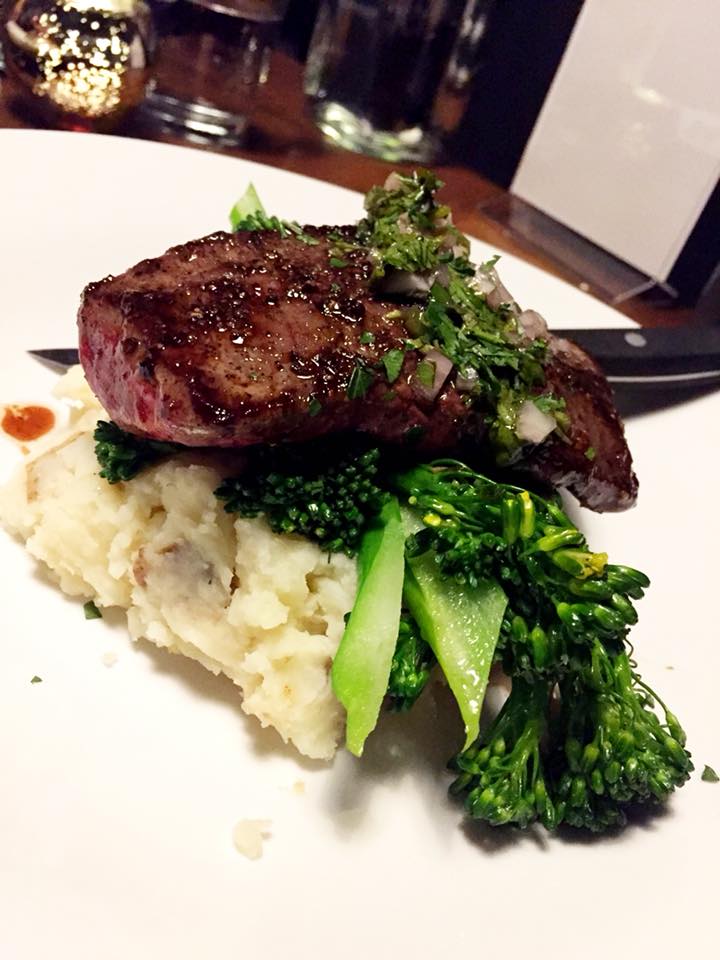 At a certain point, I found myself distracted by the atmosphere in the best way. The table also sampled the Reuben and the chili spiced prawns, and the Reuben was one of the better sandwiches that I have had here. I don't want to diminish the food, because everything was truly solid. What really moved me, though, was the atmosphere. It feels transformative. After the sun sets, it feels like our own little slice of Seattle or Portland. You know, where the cool people live with their monocles and unicycles or whatever.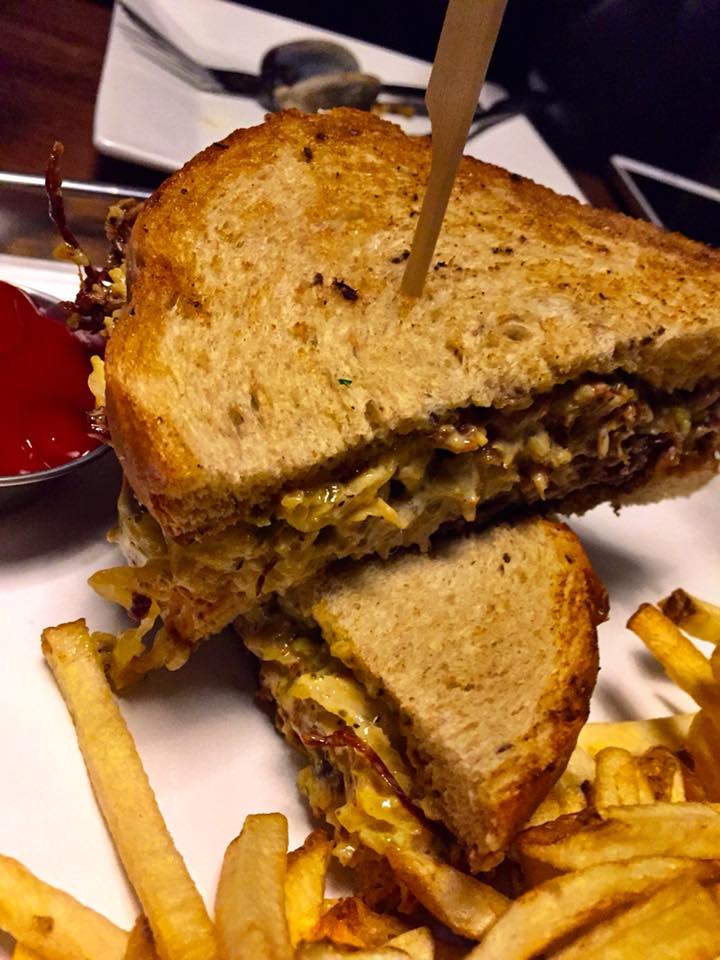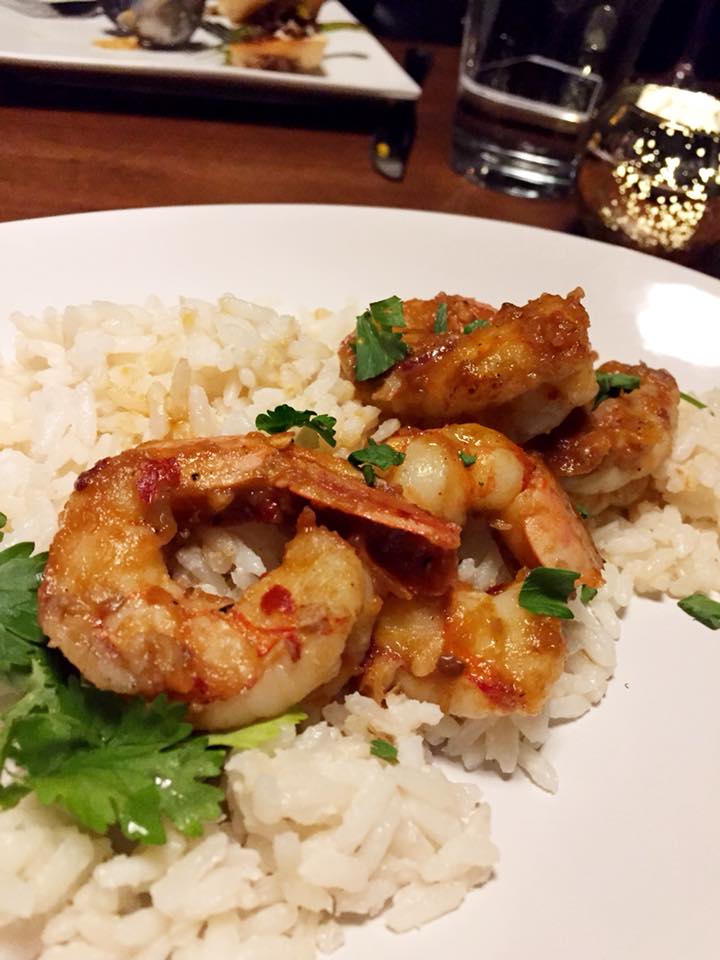 I promise you that I will be out on that patio every chance that I get this spring and all the way through the fall, sipping on a glass of WhistlePig. Proof is more than just a cool new restaurant or bar.  It is a revelation that we desperately need.
PROOF Gastropub VIBE facts: Proof has an amazing wine & craft brew list. They're also pretty stellar craft cocktail makers.  The owner also owns Stick+Stone. At this point they do not accept reservations & yes, children are allowed in! No happy hour as of yet, soon we've been promised. Proof has a really neat social media aspect, tag them in social media and they will print the pic out to keep. Ask your server for more details. They've a text club; text: PROOF to 78816 & the owner sends out some great offers. For more pictures, menus ect find all in the Tri Cities Cork & Fork Proof folder by clicking here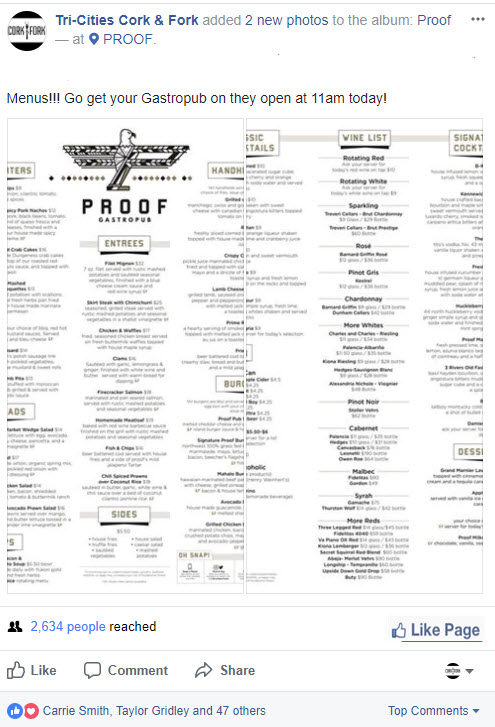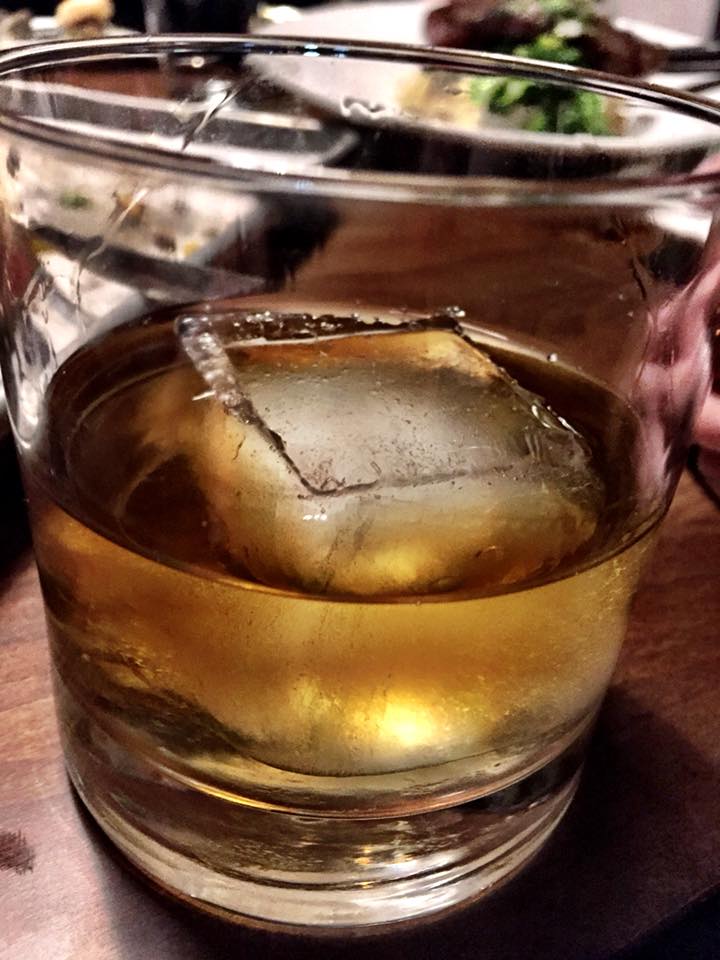 Brian Mark Griffin
I am a real estate agent. Selling your home doesn't have to be as expensive as it is right now. Give me a call at 509-551-4141, or check out my website at homeandharbor.net. Happy New Year everybody.