It is not often that I find myself attending an event at a country club. I don't know if it is because the kind of riff raff that I hang out with or perhaps… maybe I'm the riff raff… Anyway, I found myself winning a couple of tickets to board the Titanic in a card game, so I dusted off my pleated khakis and headed over to the Tri-City Country Club for the Craft Brew Fest.
There were representatives from all over the west coast packed into the room. We live in an excellent area of the country to find all different styles of beer with the majority of hops in the nation being grown in Yakima. One of the great joys in my life is discovering a brewery with which I have not previously been acquainted. So naturally, being given four tickets to sample a variety of breweries and styles, I started my night by going straight for an IPA that I must have had hundreds of times.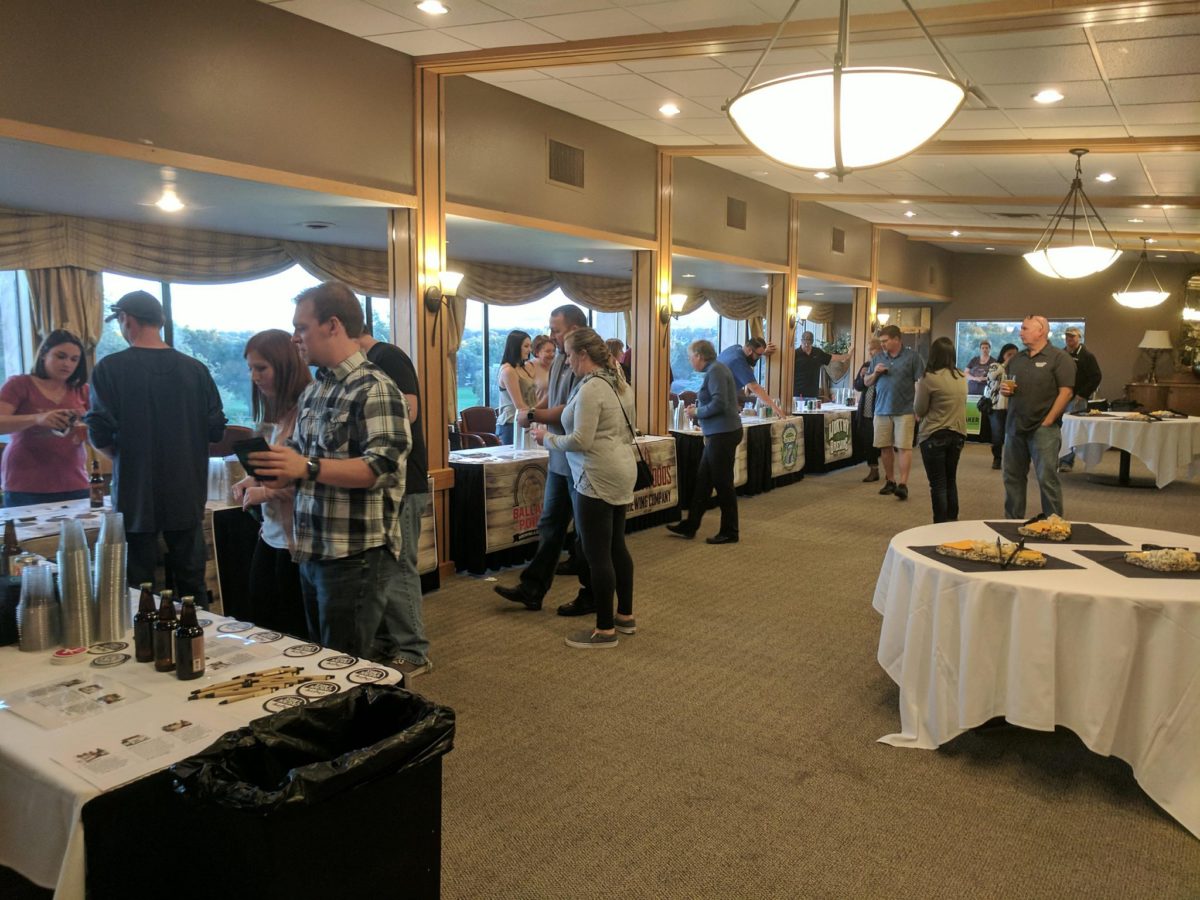 Sculpin – Ballast Point
Sculpin may very well be my death bed beer. It is a pleasantly light, clean IPA, especially considering the 7% ABV. It has a big citrus front with a little bit of a sting, just like the sculpin fish. I am thinking that's where they got the name, and the picture of the fish on the bottle. At the time of writing, Ballast Point has not responded to my inquiry on this matter.
Several spin off beers have hit the shelves following the success of the original. They have introduced a Grapefrut Sculpin, Pineapple Sculpin and a very intriguing Habanero Sculpin. All are excellent beers, but nothing can touch the original in my mind.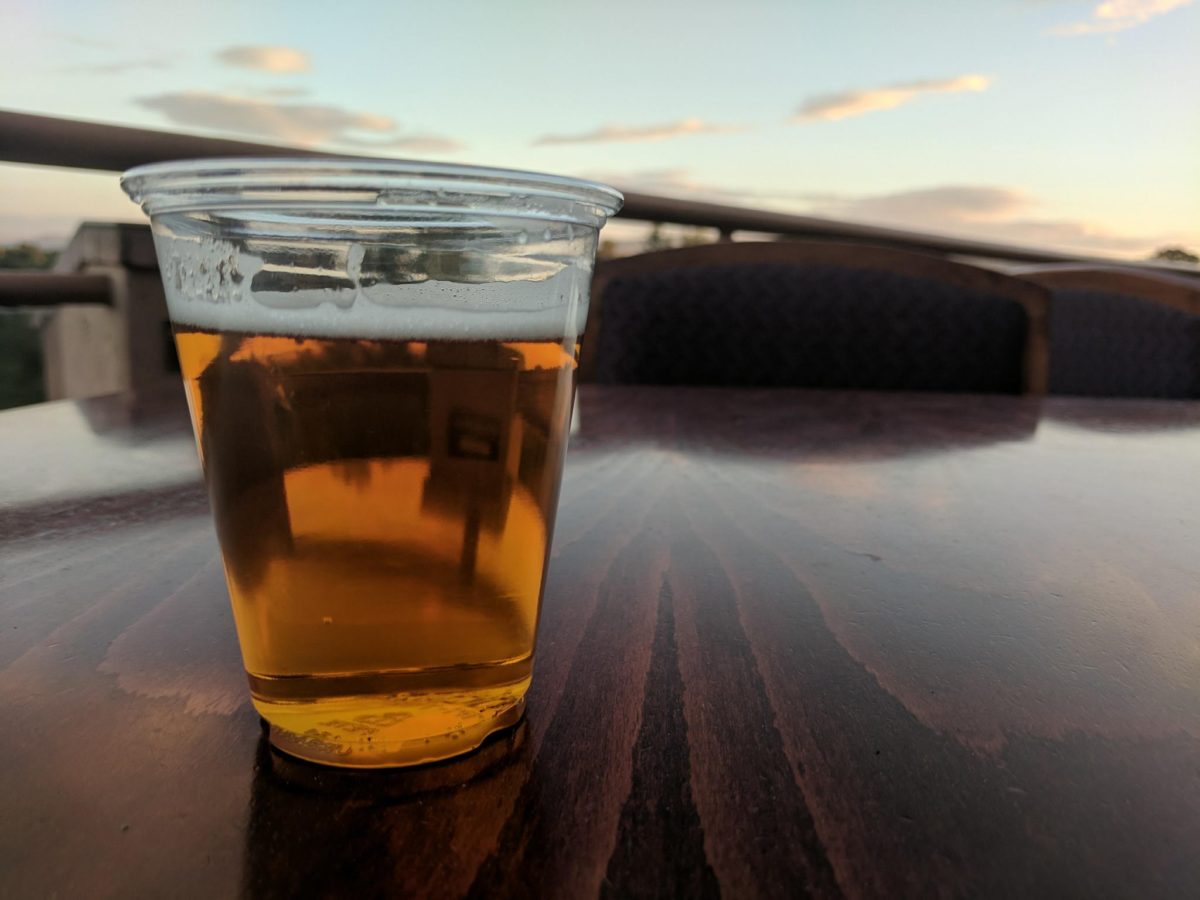 Get Sum – Silver Moon Brewing
Now I moved on to something I had never had before. I moved a little bit north and checked out Get Sum Pale Ale by Silver Moon Brewing. This beer poured a beautiful, hazy orange, and had a nicely rounded hop profile of citrus and pine that was balanced by a pleasant maltiness. It is an excellent choice if you find yourself overlooking a golf course. In my mind, it would pair very nicely with a crispy white fish, so I ate some Pringles or something.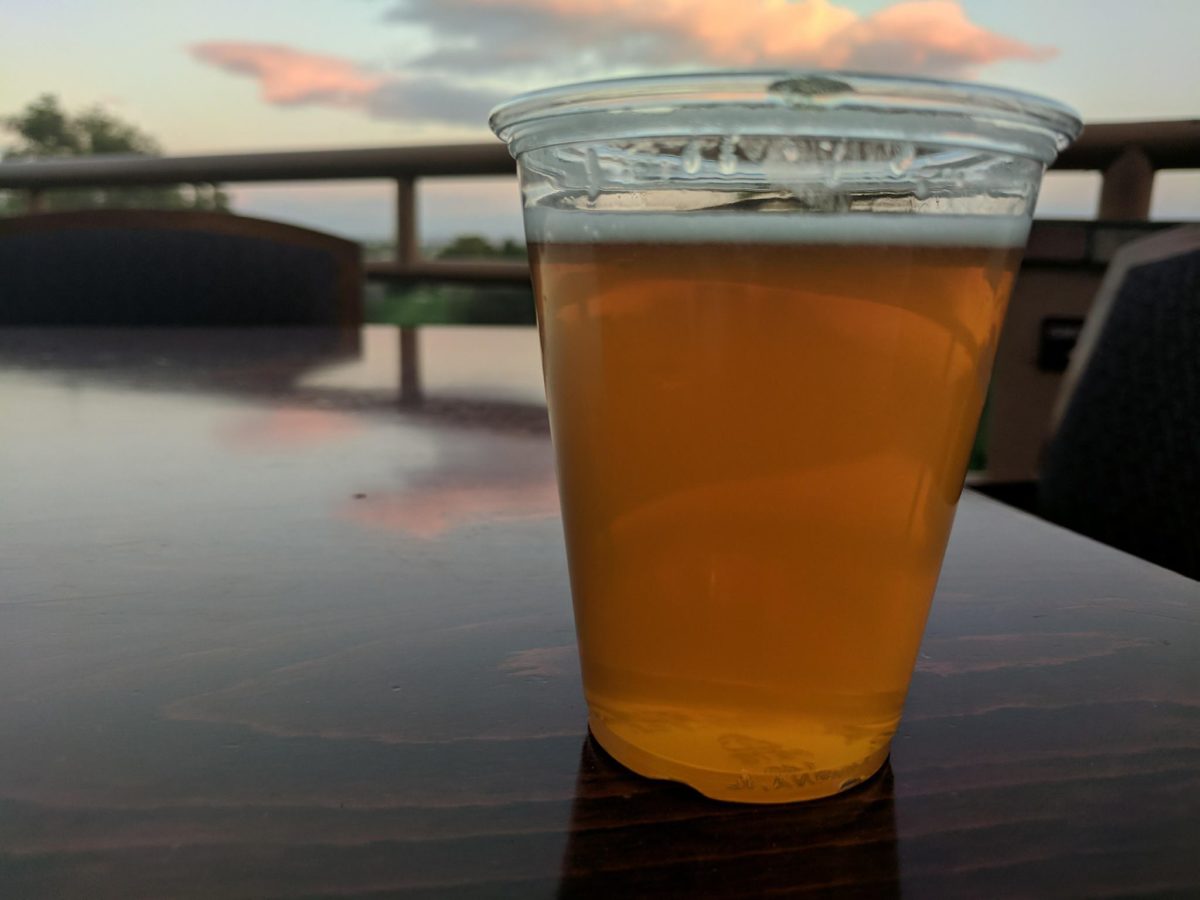 Copperline Ale – Backwoods Brewing Company
Backwoods is quickly becoming one of my favorite breweries, due in large part to my dog's approval. I was enjoying a glass of the Logyard IPA on my back patio, and stepped a way for a moment. I returned to find my dog ears deep in the glass. She's fine.
This was my first taste of their Copperline Amber, and it did not disappoint. It is a sweet and malty profile, with a touch of citrus and spice. Overall, it is a very good example of the amber style.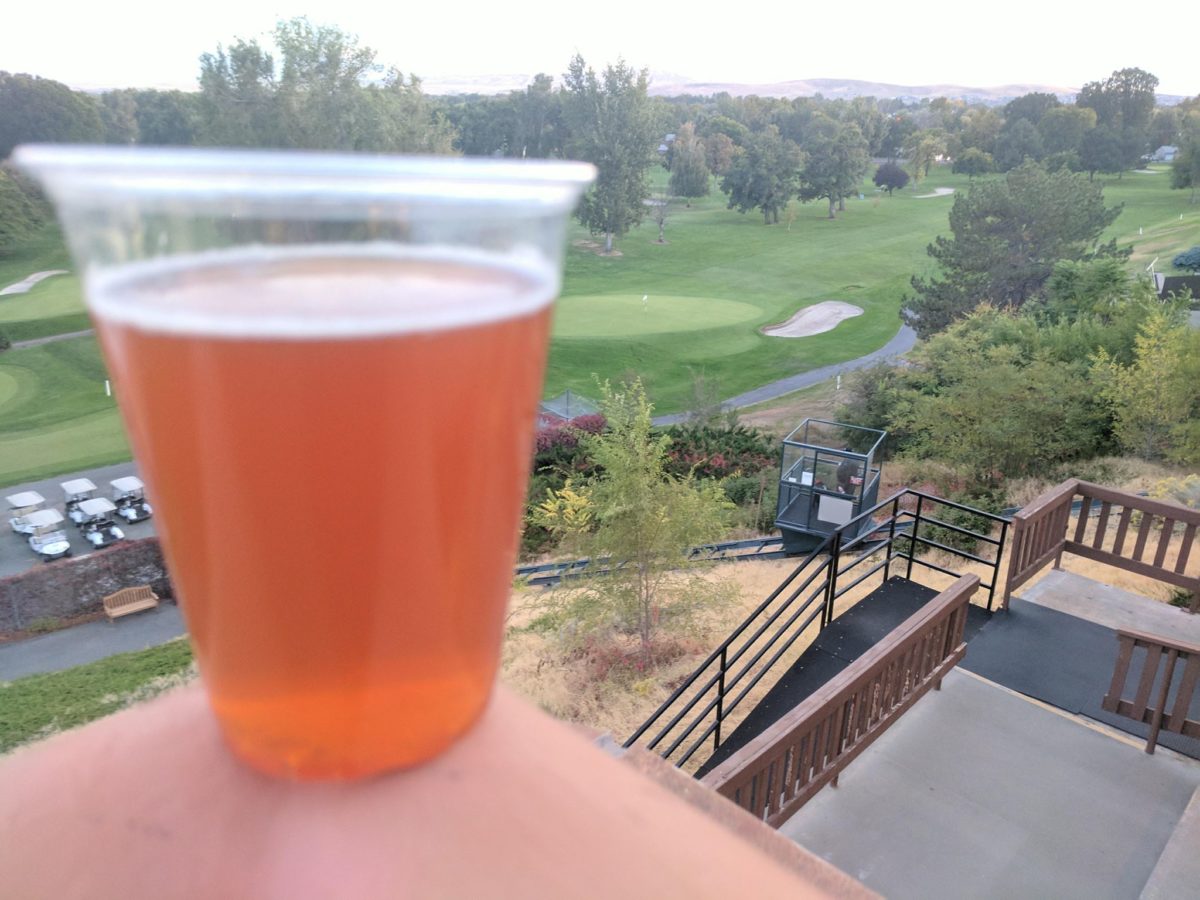 Baked Apple – D's Wicked Cider
I had to end my evening with what I consider the best beverage that the Tri-Cities has to offer. With very little hometown bias, I can in all honesty say that Baked Apple is my favorite cider that I have ever had. Calling it a cider is technically correct, but a more accurate way to describe the flavor is apple pie juice. It somehow has the flavor of an entire pie. You can imagine a little bit of cinnamon on the crisped crust of a pie on a foggy autumn evening. That's right. It tastes like more than apples. It tastes like an entire damn season of the year. It tastes like watching Sunday Night Football (without the big oily men) in front of a fire.
This is by no means intended to be a criticism of the drinkability or flavor, but I can never have more than one or two of these before I have to call it quits. And that is fortunate, because at this event, the beer was essentially served in thimbles from a Monopoly box. If you haven't gotten a chance to check out this golden goddess in a can, carve out some time some upcoming evening and have a glass.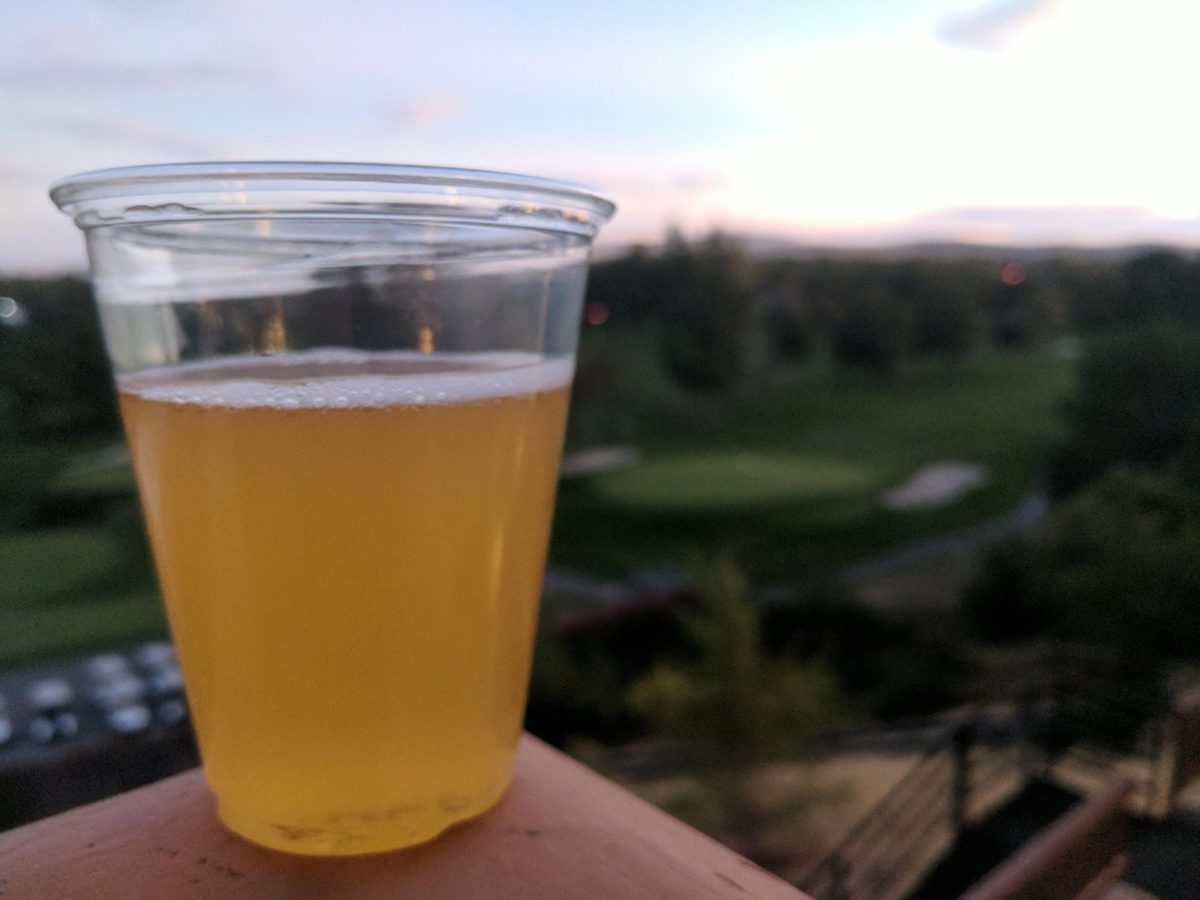 – Brian Mark Griffin
Quick and shameless plug: I am a Realtor and I am good at it. Check out my website at homeandharbor.net for the fastest and most reliable local real estate information. After a few beers, preferably. That makes everything go more smoothly.
My dog, Beaubien