By Brian Griffin
A friend of mine posted a picture on Facebook of a home for sale in central California with the caption "For all my Tri-Cities folks… be grateful – this is what you get for $430,000 in California." It wasn't a bad looking starter home, but for half of a million dollars, I would probably opt for a tent, a sleeping bag, some canned beans and a helicopter.
What interested me about this post was a discussion in the comments section. In any discussion about the merits of the Tri-Cities compared to major metropolitan areas, is inevitable that someone laments the blandness of their existence here.
"There ain't nothing to do in TriCities tho. LA has everything."
Let's break this down. Using context clues, I'm assuming he meant Los Angeles, and not Louisiana. Now, I will avoid the two most obvious arguments. One of which is that Los Angeles will one day disappear into the sea, and the other is North Korea. When you fly into LAX, the city looks like a bag of bread that you forgot about in your pantry. It looks like a disease under a microscope. It looks like a place where half of a million dollars gets you a teardown in a shanty town.
As for the claim that there ain't nothing to do, he is technically right due to the double negative, but I presume that isn't what he meant. I moved to Seattle a few years ago with the idea that there was unlimited potential for entertainment to be had. While that was true, I discovered almost immediately that I couldn't afford to do any of it without living with six people (speaking of mold.) My friend Jeff and I spent our free time climbing trees, cooking, drinking and watching Entourage, which aren't what I would consider to be activities unique to Seattle. It became apparent that it didn't really matter where we were. It mattered who we were with. To be fair, for a while, you had to dig deeper than most would like to find interesting places worth going in the evening. That is quickly changing.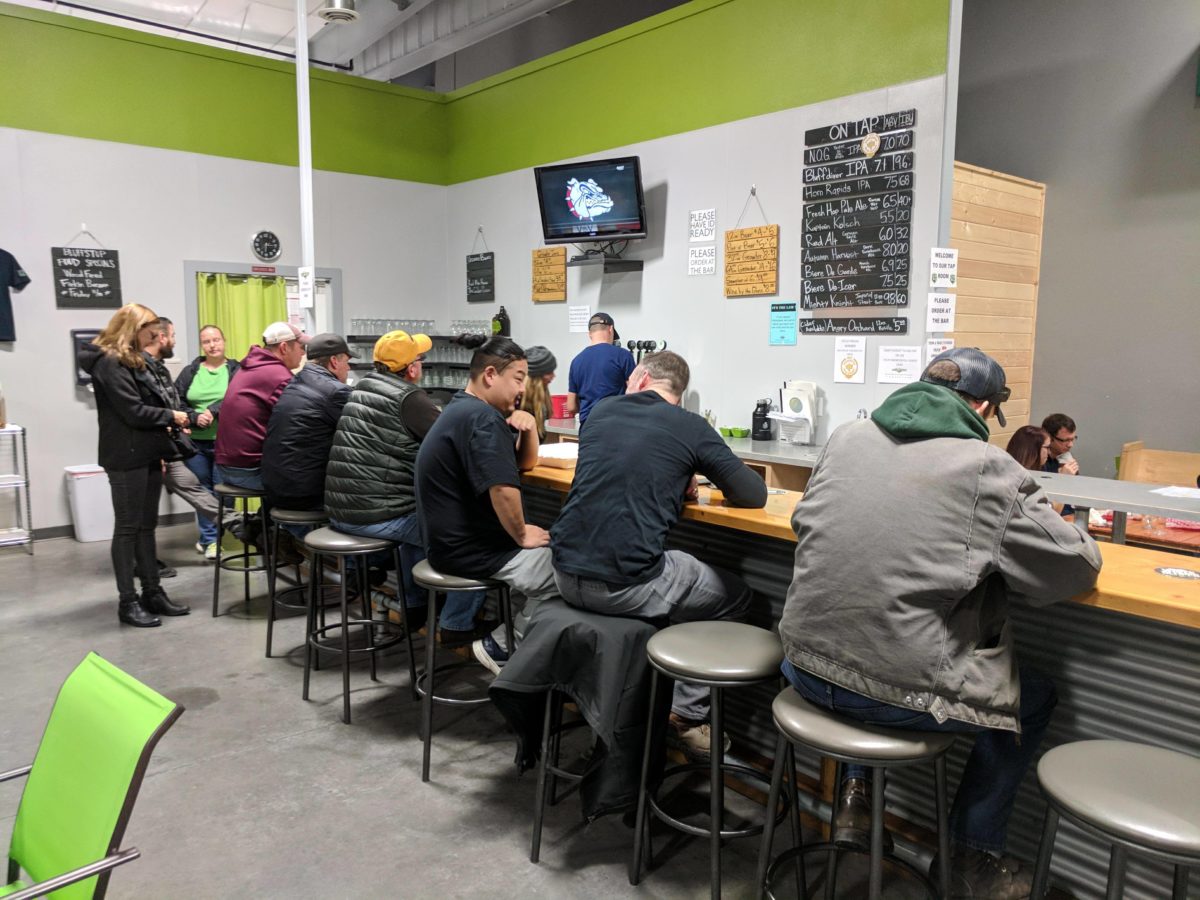 Stay with me, I'm here to speak about lunch/dinner first then an occasional breakfast. This was the first time that I had made the trip out to White Bluffs to check out the food. I have had the Bluffdiver on several occasions, but never in house. I live in central Kennewick, and let's be honest, even on Google Maps, the blue line between White Bluffs and my house is like 5 inches long. And if I'm going to be having a couple of beers and taking an Uber, I really prefer to see the blue line more like 2 inches long. But this night, I was here for the food, and I will drive so many inches for these masterpieces.
The White Bluffs website's tab for the Bluffstop food truck says "Tom & Paul's Food Truck is located on our outside patio providing delicious food to our patrons. They are open Wednesday – Saturday. Burgers/Fries/Nachos/Sandwiches/Salads." While all of this is true, it doesn't come even close to letting you know what is going on in this truck. This is a tremendous menu of pub foods with an upscale twist, but still served in baskets. Just like it should be.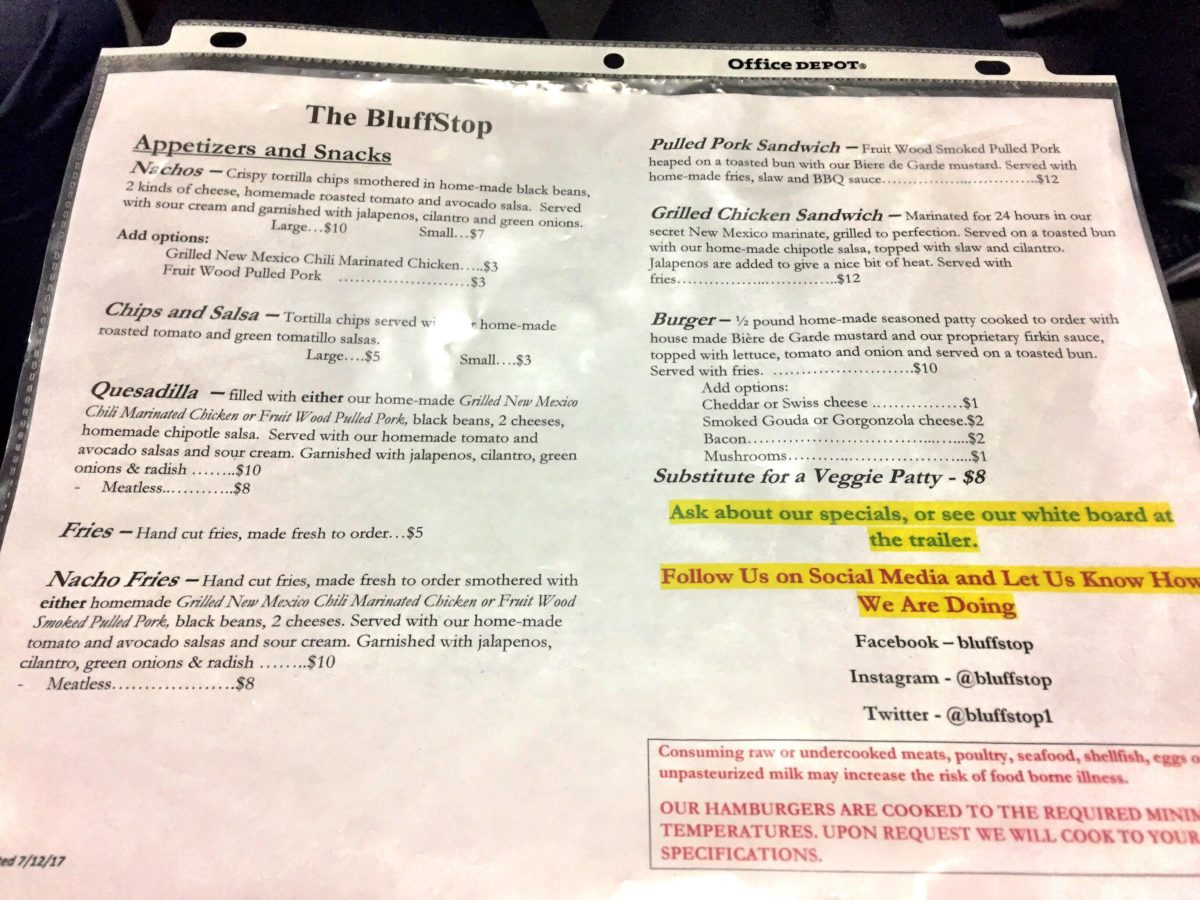 We ordered like it was going to be the last time we were going to eat in our lives. The first item out was the Firkin Burger. I have a serious weakness for green chile cheese burgers, and this was an excellent representation. After the meal, I was introduced to Tom and Paul in the back as they were hand preparing the burgers with an attention to detail that was demonstrated in the finished product. The half pound wood grilled burgers were served with New Mexico hatch chiles and monterey jack cheese and some pretty damn great french fries.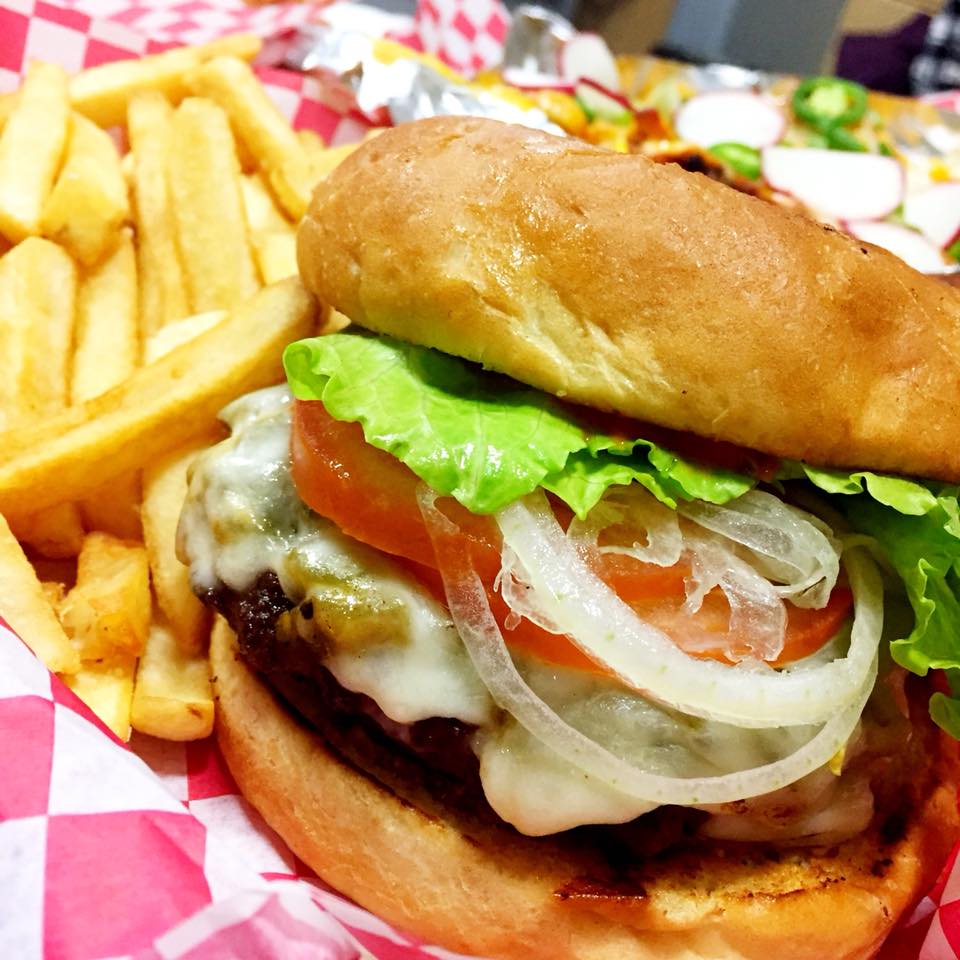 Then came the Nacho Fries and the Pulled Pork Quesadilla. The Nacho Fries were piled deep with grilled chile marinated chicken, black beans, two cheeses, jalapenos, cilantro, and green onions. They have a couple of excellent salsas on the side, one being a ridiculous avacado salsa that I recommend asking for regardless of what you order. I had already eaten the entire burger earlier, which is a bad move if you are in the building to test a bunch of different menu items. I had allowed the fries to get cold, but I couldn't stop picking through them to find every last slice of chicken, and I still had the quesadilla to go.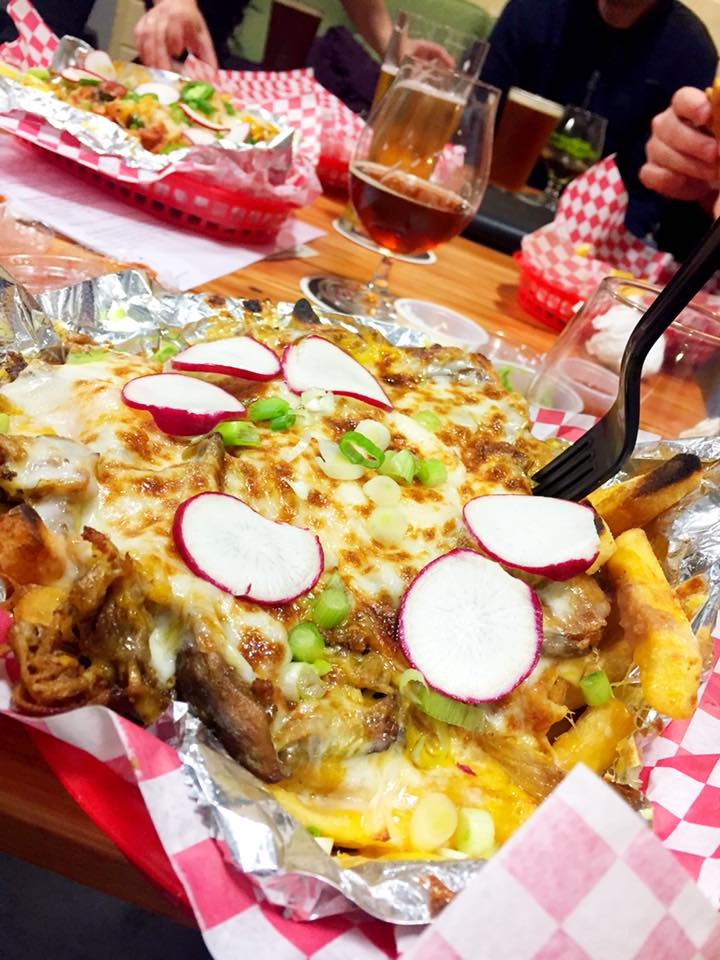 You can have it stuffed with either the New Mexico chile marinated chicken, or a fruit wood pulled pork as well as black beans and two cheeses and a homemade chipotle salsa. We opted for the pulled pork, and it was one of the best quesadillas I have ever come across. The beauty of a quesadilla is in its simplicity. I've never had a bad one (apart from some horribly burned mistakes at home) but there is a small margin that differentiates the good from the great. My foodie friend, we will call her Gluton162, had to take off a little early. She said she had another appointment, but I think she had a little bit of an affair with the quesadilla and needed to separate herself from it before it turned into a more serious situation. In fact she has texted me now twice since to tell me she simply cannot stop thinking about the quesadilla. She's obsessive like that.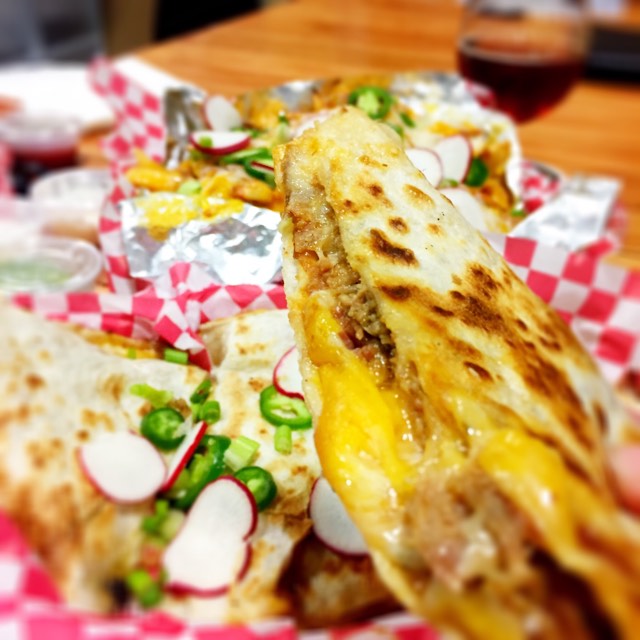 Now let us speak to the occasional breakfast they serve. Pay attention to their facebook page as White Bluffs & Bluffstop Food Truck only open for breakfast on special but yet random days…such as World Soccer Tournaments or special game days. Mark your calendar, the next date serving breakfast is Jan 20th, 9am – until sold out (noonish) for Football Soccer.  The breakfast consists of two adjectives. #1 Amazing. #2. Interesting. Bluffstop serves an English Style Breakfast. If you take my advice on anything bring a friend & try each of these two dishes: Fried Chicken Biscuit Sandwich & the English Breakfast.  Fried Chicken Biscuit Sandwich no words are needed just look at the picture!  English Breakfast- fried eggs, hash browns, sautéed mushrooms, grilled tomatoes, baked beans, melted cheddar served on the side & toast. Here is the honest truth. I am a savory breakfast lover & the perfect breakfast bite (to my surprise) is a small amount of egg, browns, beans & cheddar on your fork.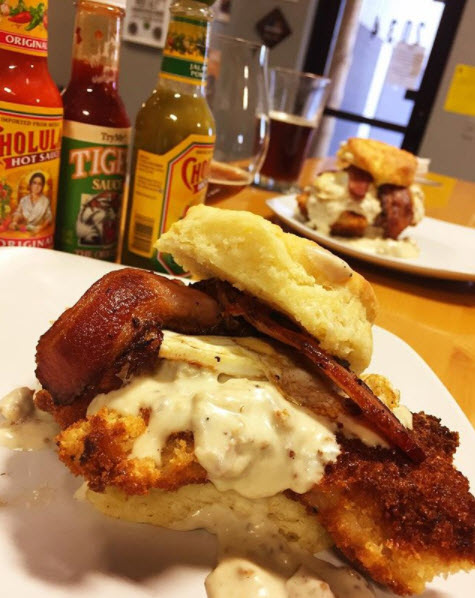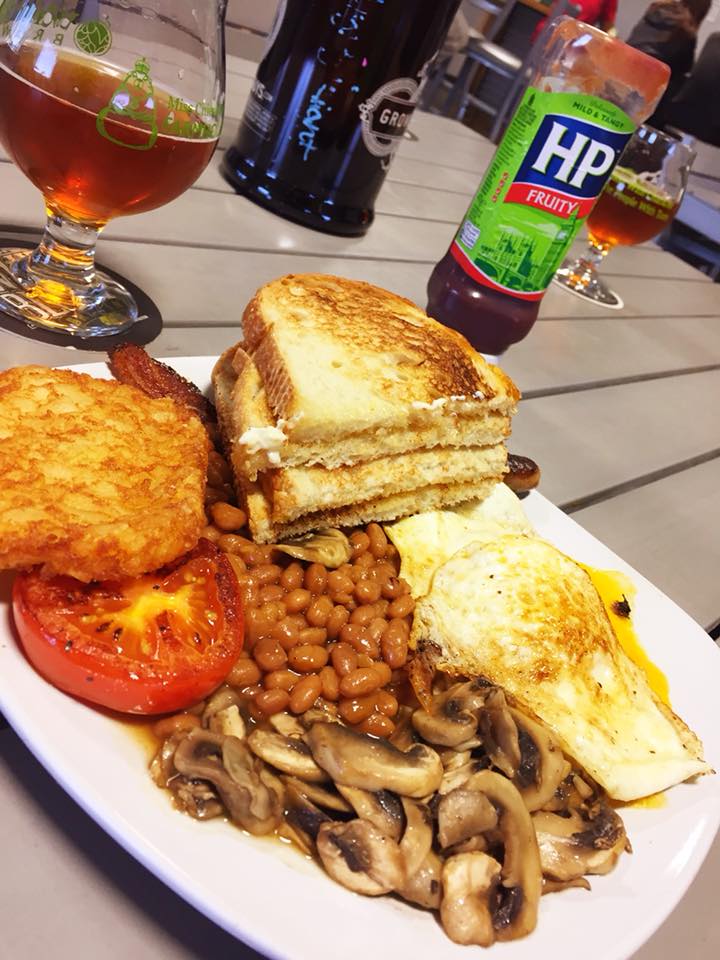 As impressed as I was with the food that evening, after looking through their Facebook, it looks like I have already missed out on several incredible offerings in the past. Keep an eye on their page at https://www.facebook.com/Bluffstop/ to see what else they have going on in the future.
VIBE Bluff's Facts- White Bluffs Brewing & Bluffstop Food Truck are not the same company. Bluffstop Food Truck is permanently parked at White Bluffs Brewing 2034 Logston Blvd. Richland, WA.  Near Horn Rapids. They both have text clubs, text: BLUFFS to 78816 for White Bluffs Brewing club & text: BLUFFSTOP (one word) to 78816 for the food trucks text club. 
My name is Brian Grffin. I am a real estate agent. Check out my website at www.homeandharbor.net for the fastest and most accurate real estate information in the Tri-Cities.